This post originally appeared on yesprograms.org
By Tea Drmac, YES 2016-2017, Bosnia and Herzegovina, hosted by American Councils for International Education in Lacy Lakeview, TX
I always wanted to go somewhere, to visit new places, to do something new, and America was one of the places that I always wanted to visit, but it seemed like it was only a dream. However, in high school I heard about the YES program. My first reaction was that I could not do this program, especially because of my language skills. However, my friends who were in the program before me convinced me that I should try to apply. They believed in me. I must admit that I didn't need much persuading, and after testing, submitting the application, and completing my interview, I was offered the scholarship in March a few days before my birthday.
To leave my home, my family, and my friends wasn't easy, but I did it and it was the best decision ever! I wanted to experience a new culture, to make new friends, and discover new things about myself. When preparing for the YES program, I didn't know that I would go to Texas until seven days before my departure. I had a little conversation with my American family, and that was it. Everything else was a mystery. I was so excited for my new adventure. I was ready for a change in my life.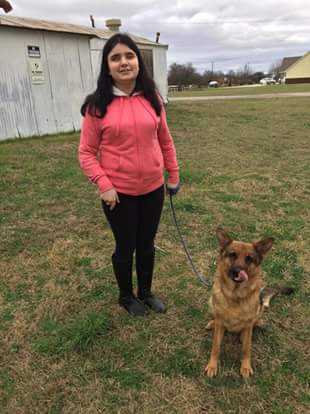 Today, seven months later, I've learned a lot of new things about other people, other cultures, and about myself. First, I learned that America and the American lifestyle aren't the same as they are shown in the movies. Americans are people who go to work, school, and college every day. Also, they don't go to restaurants every day. American schools have students who like to study, and students who don't like to do that. The best part about American school is that teachers and students have a friendly relationship, and classes aren't boring. For example, in my U.S. history class, every student had to give a presentation on a country assigned to us by our teacher. One of the things we had to do was to prepare a kind of food that is typical in that country. It was fantastic! We often do these types of projects. Therefore, American schools definitely are very interesting.
Americans are very friendly and very kind. They are also very social, curious, and optimistic. Everyone wants to know everything about me, my country, my language, and my culture. The U.S. is a wonderful country with wonderful people, culture, and traditions. The best thing about American culture is the equality between the sexes! I love this country! I never felt like a stranger! In fact, I feel like I'm at home.
I'm more open to new things now; my language skills are better; and I have new, wonderful people in my life. Here, I also overcame my fear of dogs (Mom and Dad, thank you for convincing me..). All-in-all, I can say that I haven't felt sad, nostalgic, or homesick here.
In the end, why has my exchange year been so good? It's because of my family, of course. They are wonderful people who gave me a home, love, attention and a lot of new experiences. Now, I have two families, one in America and one in Bosnia. I'm sure that my exchange year wouldn't be so good if I didn't have my mom and dad. It's wonderful to have them.
I really don't know how I will go back to Bosnia, leave my American home, school, and my life here. If you're thinking about becoming an exchange student, do it! It can be the best decision ever! There are a lot of reasons for going on exchange. Get out of your comfort zone! Learn something new about the world, and get rid of prejudices. Believe that you can change the world!
I believe that it is possible to change the world for the better, but in order to do that, we need to learn about ourselves and learn about other people.